Bonjour,
I am Jean-Louis, born in a little village of french Alps mountains in 1958. Married  to Nicole, we have two sons, Francois and Olivier.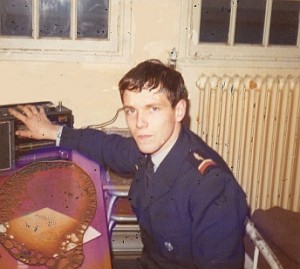 SWL in 1974, Radio Amateur since 1987 with the callsign FB1NHJ then FD1NHJ in 1993, finally 6W1/F5NHJ arrived in Senegal in Ouakam City where we spent two years of duty. I was very busy professionally, trading little and mostly CW and RTTY/ Packet. Discovery of digital modes through the BBS using an old Memorizer in Vhf, FT752 GXII on HF bands, MFJ 1278 and a PC 186. thru 6W1AAD-1 and other links…
Back in France at Roquebrune Cap Martin, a town of the French Riviera between Menton on the Italian border and the Principauté de Monaco.
My new station equipment was :  R7 antenna, PK232 mbx, FT900at.
Leaved four years later for another trip to Djibouti in East Africa and traffic « all modes – all bands » with laptop, IC 706MkIIg, my old FT900at, using J28NH, J27JUIN & J28CDX calls.
(Lake Assal in the Rift Valley – Iota AF-053 AF-059)
A few years traffic « Côte d'Azur » interrupted by travels, duties, ballads in Europe and around the world ..  TO4E, EY8/F5NHJ, FK/ .., VR2 / .., FG / ..,  6W/..
 Always enjoying an hour or two to do some radio contacts with the country prefix.
(REF, Clipperton DXClub, Mediterraneo DXC and Bordeaux DXGroup member)
Always a RTTY and data modes fanatic. We lived since August 2009 in a small village of Gascony Province in south west France where we had opened a guest house.
***************
Back in Anjou in Chalonnes sur Loire about 30 km SW of Angers city, after some decades in France and overseas.
Just reach our new house. Then it's time now to visit our family in New Caledonia and Canada *..
Done VE/ radio trips to Quebec, Ontario and British Columbia, then to Pacific to FK/ Main Island
To be continued …
*( and doing some radio too )